Featured

Serving
Victoria
,
British Columbia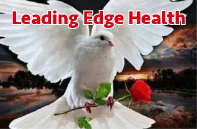 Profile Description:
After 22 years of health research/consultations, we have experienced numertating illness and even people passing away at a young age. People that have followed our natural education healtous debilih protocols and taken action have healed themselves from the most severe conditions. Educational .
Read More Here
WHAT I DO…
I'm a health research/consultant. I always had an interest in health and helping people maintain their health. Stay in top shape of health, free from  sickness and disease..
We have educated people on how they can eliminate practically any known illness. Illnesses such as ALS, lupus, crohn's, all forms of cancer and many, many more, even those so-called incurable ones. (Lots of testimonials here:  www.AvenaOriginal.info  )
(eg. Gentleman with prostate cancer on his death-bed. Funeral arrangements were already made. Was pronounced cancer-free after sixty days. Went on to live a healthy long life into his nineties and passed on a natural death.
— A young pregnant mother to be. Acquired cancer and MS at the same time. Refused the medical system's method. Eliminated both illnesses, had her child, and living very health today. Visit: www.IdealHealth4Life.info
Of course some do not believe and are not with us anymore or they just continue to suffer from their illness."Nothing cures anything,,, supply the body the proper tools it needs and the body will heal itself."
We have much details on our educational websites and I send out an educational health.package for those that request one…
RECENT POSTS
What are you eating?! Pleasurable Poisons… 
There is a powerful catalyst that is designed to be in every living food you eat, yet in the 21 century, it is almost complete missing! There are undeniable links between the absence of these catalysts and our degenerating health across all ages. Make sure to attend this webinar to learn all about them Watch this Video Now 
AREAS OF SERVICES
Toronto and Surrounding Areas
Testimonies of healings…
— Christina was falling apart. With lung and thyroid cancer and MS while pregnant
overcame all the health challenges. Within 3 weeks coughed out the tumour. Free of cancer and MS for over 10 years now. What was her solution? Videos here: www.IdealHealth4Life.info
— Dying of lupus, was told it was incurable could not walk or crawl. Lived in salty baths. Kidneys were failing… Full story in the book 'Health is Not a Matter of Chance, It's a Matter of Choice' found on the site: www.AvenaOriginal.info