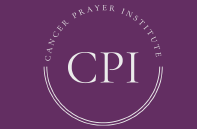 Profile Description:
The Cancer Prayer Network is a global prayer initiative started in 2017, in Toronto, Canada. It is an organic group with the sole mission to pray against cancer. The founding member, Lee MacGregor had a recurring dream in which she was called to pray for God's intervention in the fight against cancer. With determination, hard work and a few dedicated members, the mission is growing. We are a non-denominational group supported by individuals, churches, organizations and memberships. Read More Here 
OUR BELIEVES 
We believe in the power of prayer.

We believe God hears and answers prayers

We believe in medical treatment and research.

We believe in supernatural healing.

We believe that prayer is an integral part of cancer care.

We believe that God is sovereign.

We believe that God holds the ultimate answer to cancer.
OUR MISSION 
We aim to build and maintain dynamic cancer prayer teams.

Offer cancer prayer services to individuals, groups and organizations

Facilitate community cancer prayer events at various locations in the city.

 To expand activities to other locations and regions. 

 Provide workshops and training in cancer prayer therapy.
PRAISE REPORTS 
Praise reports are the testimonials from individuals about how prayer has been instrumental in their cancer journey. Read More Here
SERIVCE AREAS 
Toronto and surrounding areas 
All across Canada 
Lee (in white shirt) surrounded by daughter Jillian, granddaughter Avery-Quinn and her late mother Veda Munro
Lee MacGregor lives in Toronto where for many years she has attended an Anglican church. Prior to that, Lee only attended church on special occasions, as she never found a correct fit. Today, she attends church regularly and is meaningfully engaged in prayer ministry.
For the past fifteen years, Lee has opened her home to international students, with whom she shares her faith in, and love for God. She enjoys the company of young people and is always excited to engage with them in thought-provoking discussions. Entrepreneurial in her thinking, she maintains an interest in diverse areas. Music is an integral part of Lee's life. Besides her favourite hymns, 'Speak O Lord' and 'How Deep the Father's Love', Lee enjoys a wide variety of music. Two of her favourite performers are Leonard Cohen, whom she describes as relevant and Bruce Springsteen, whom she refers to as her brother.
A strong believer in the general principles of the Bible, Lee spends as much time living it, as studying it. Her spiritual encounters with God are responsible for her deep faith and ability to embrace humanity with openness and caring. She views others as sisters and brothers, going through life's pilgrimage together, and often stops along the way, to lend a hand, whenever and wherever she can.
Her deep, passionate faith comes as a result of her many life experiences when she had to have tremendous faith and trust in God's intervention. She is grateful for those challenging times as they have drawn her closer to God. Lee believes that God speaks to his children today, just as in the days gone by and is grateful that she has learned to listen and to be obedient to His words.