Featured

Serving
,
Edmonton
,
Alberta
,
Canada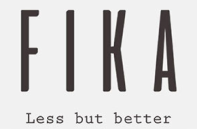 Beautiful and practical
I had bad experiences with non-sticky pan, FIKA gave me a whole new experience and it's design is beautiful.
Eva
About 3 years ago Tsitsi in an effort to address hormonal imbalances embarked on a quest to cook more healthy and getting rid of as many plastics and chemicals that she came into contact with. That started the journey of looking for the right cookware that would not leach harmful chemicals into the food being cooked, and that she would enjoy using as cooking was going to be happening way more often. She tried out lots and watched lost of reviews online and when she came across FIKA in 2020 it was love at first site. It was just difficult to get hold of outside of South Korea. A few people were looking for it and voila, the journey of being an official distributor of Neoflam's FIKA line began. And with it a hope to get more people cooking healthy food and enjoying it. Cook with FIKA will not only give you the right tools, we will talk recipes and healthy cooking as well. And also hoping that it would not be hard to clean and was non-stick.