Discover 6 reasons why we are Canada's largest Christian business and ministry directory!
Learn how we can help you connect with more customers:
35+ Years
Reliable reputation with over 35 years of publishing The Shepherds Guide.
Strong Distribution
Each year, 200,000 copies of The Canadian Shepherd's Guide are printed, making it the largest Christian directory in Canada.
Online Since 2003
Our online presence receives (on average) 4,000 unique visitors per month.
Customized Ads
Graphic designer and marketing specialist on staff to design your custom ad.
Affordable Prices
Several advertising options to fit within your budget.
Loyal Customers
Loyal advertisers and customers, some of whom have been with us since the beginning.
Our Products
Each package includes 1 ad within 1 listing category in our printed guide as well as our website.
Optional add-ons include:
printable coupons
additional categories
banner ads
Click image to enlarge: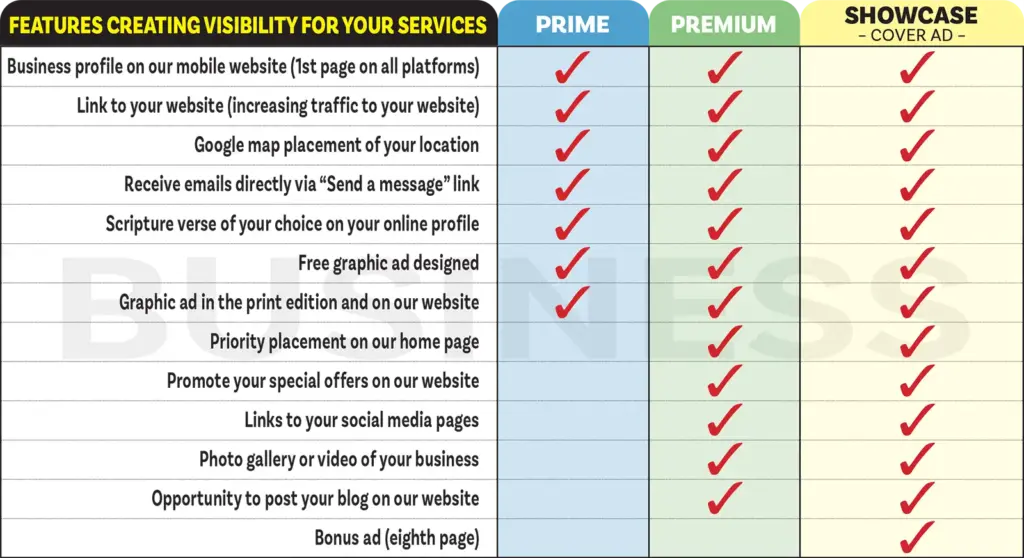 Print Ad Options
Print ads are available in one-eighth, one-quarter, one-half and full page sizes.
Black & white and color options are available.