Featured

10 Dundas St W
,
Belleville
,
Ontario
,
Canada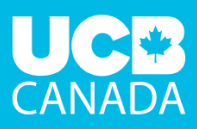 Profile Description:
UCB CANADA: POSITIVE AND UPLIFTING MEDIA.
We're a positive, family-friendly radio station, broadcasting to a population of nearly 1 million people throughout Ontario. We are the largest network of Christian Broadcasters in ALL of Canada…
but we're more than a radio station.
Our inspiring encouragement booklet, The Word for You Today, is read by over 20,000 people and is one of the fastest growing devotionals in the WORLD right now…
but we're more than print.
We're looking at advancing media. With our eyes on projects like on-demand programming and streaming radio, the future looks limitless…
but we're more than just ideas.
UCB Canada's vision is to communicate hope in Christ by being a leading media company in Canada known for meaningful, encouraging and inspiring content. Our mission is to create an engaging media connection that encourages your faith and inspires you to share Christ's Love.
In all that we do, the real heart of our team is to share the love, faith and hope found only in the gospel of Christ.
… and we're doing it one community at a time!
Offering hope in Jesus through Christian media, so you can experience life to its fullest.
So many people are struggling with the challenges of life, feeling alone and discouraged. To make matters worse, our world fuels negativity, which creates hopelessness. Negativity destroys!
UCB Radio Canada provides positive media that's encouraging, uplifting and hopeful, to help you flourish and thrive. Where there is hope, more people will find a life of purpose, fulfillment and God's love.
CORE VALUES:
We value positivity, passion, and fun, striving to help people find hope regardless of the situation they find themselves in. We also prioritize consistent communication, as connecting with people is core to who we are. Most of all, we strongly believe that true hope is only found in Christ.
CRITICAL ACTIONS:
Prayer – Prayer changes lives, including ours as we get to know God more
Learning – We strive to be better than we were yesterday, working hard to find solutions to obstacles, to grow and improve.
Smiling – We have an upbeat positive attitude that shares hope
Serving – In serving God we care for and serve others
PRODUCTS AND SERVICES
Christian Programming
Radio Advertising
Community Engagement
SPECIALTIES
Christian Music & Programming
SERVICE AREAS
Napanee
Kingston
Belleville
Chatam Kent