51 King Street East
Brockville
,
Ontario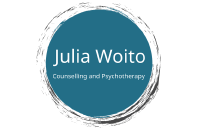 Profile Description:
DESCRIPTION
Life is full of difficult situations, loss, and past hurt.   The pandemic has left many of us emotionally and mentally drained.  Perhaps you are you feeling burdened or overwhelmed, in need of support in managing emotions or unhealthy behaviours, or have a desire to heal past wounds or move towards healthy relationship patterns.  If you have goals you are ready to act on, we can help. 
We are skilled, compassionate, and reflective therapists that offer an inviting space for you to heal and grow.  You'll be given the opportunity to explore new ways of perceiving, processing, and responding to the many situations of life. 
OUR APPROACH
Therapeutic Approach
As Irvin Yalom states, 
"the therapist must strive to create a new therapy for each patient". 
 Within each new therapy, the following methodologies may be present: 
Cognitive Behaviour Therapy
A focus on how thoughts, mindsets, and core beliefs affect feeling and behaviour.  
Dialectical Behaviour Therapy
Acknowledging dialectics (apparent opposites that co-exist) and developing skills in mindfulness, distress tolerance, emotion regulation, and interpersonal skills.  
Emotionally Focused Therapy
A focus on recognizing and communicating the nuances of emotions to foster identity and a deep connection with others.  
Trauma-Informed and Brainspotting
Operating from an understanding of empathy for the possibility of trauma backgrounds, care is taken to ensure clients feel safe and interventions match the client's level of tolerance. 
Christian Faith-Based (if requested)
​

Combining faith, spirituality, and theological concepts into the traditional therapeutic process.  ​  
SERVICE AREA
Brockville
Zoom Appointments
 WHAT WE SPECIALIZE IN
​What do we specialize in? 
Stress and life transitions 

Anxiety

Depression

​

 
Grief
Family and Caregiver support (Brittany)

Faith-based counselling for Christians (Julia)

​Sport and performance anxiety (Julia)

Trauma-informed therapy
Julia Woito, MACP RP
B.A. Psychology
Master of Arts Counselling Psychology
​Registered Psychotherapist
​
​Julia comes from a breadth of experience in different helping vocations, including youth and adult mental health, student wellness and success, coaching, ministry leadership, and poverty-reduction. This allows her to offer a creative and comprehensive treatment model for mental, emotional, relational, and spiritual health.
Julia has training and experience in a variety of modalities to meet the needs of many life challenges. Her training includes cognitive behaviour therapy (CBT), dialectical behaviour therapy (DBT), emotion-focused therapy, and trauma modalities including Brainspotting and parts work (Internal Family Systems informed).
Brittany Gendron, MSW RSW
B.A. Psychology and B.A. Social Work
Master of Social Work
Registered Social Worker
​Brittany is a skilled and compassionate clinician who draws on 10+ years of experience working with children, adolescents and adults in the fields of mental health, education and child welfare.
Brittany creates a compassionate and non-judgemental space for individuals to share their story and work toward their personal therapeutic goals. She takes a person-centered, strengths based approach to help individuals navigate their challenges by drawing on various therapeutic models including cognitive behavior therapy (CBT) and dialectical behavior therapy (DBT).
Brittany also provides family and parent support utilizing Emotion Focused Family Therapy (EFFT). Influenced by the science of interpersonal neurobiology, EFFT supports caregivers to increase their role in their loved one's recovery from mental health issues.