221 Station Rd
Gananoque
,
Ontario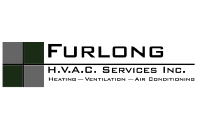 Profile Description:
Heating, Ventilation, and Air Conditioning Services
A Family Business with INTEGRITY
At Furlong HVAC Services, we offer annual service plans for our residential and custom plans for commercial clients at affordable prices. We also do installation and service sub-contracting work for select companies and utilities. We understand what's important to our clients and strive to go the extra mile to meet all expectations.
If you're looking for quality home heating and air conditioning service, need a new furnace, new air conditioner, HRV, central air or furnace repair, you've come to the right place. We offer professional 24/7 emergency service, which is a necessity for the Eastern Ontario climate.
Our company provides a full spectrum of services at any level of complexity. We provide Equipment Quotes, Service and Installation of Natural Gas, Propane and Electric Heating and Air Conditioning Systems, Heat Pumps, Boilers, HRV's, Water Heaters, Tank-less Water Heaters, Duct work, humidifiers and air filters.
Our History
Our founder started out working in the family heating business back in the late 90's. A lot has changed in the industry since then, but what hasn't changed is the customers' desire for good service and fair prices. These things are important to us as consumers in our community! We feel that it's an integral part of how we interact with clients, as well as install, service and maintain their heating and cooling equipment.
Furlong HVAC Services has a primary focus in the residential and small commercial sector. We have a balanced client base, including but not limited to: local homeowners, small business, landlords, and property managers. In addition, we work on all brands and use a variety of size equipment.
We look forward to servicing your home or business soon! Please don't hesitate to connect with us on our social media platforms, or contact us directly. 
PRODUCTS AND HVAC SERVICES
Furnace or Boiler – service the primary heat source, have it all clean and ready for the fall. (this can be done any time of year).
Central Air or Heat Pump – check and tune up the central air or heat pump unit (this servicing is preferable while outdoor temperature is above +5 Celsius).
Gas Fireplace – clean and service the gas fireplace or fireplaces so the glass and pilot is nice and clean for the summer months and ready for winter.
HRV or ERV – While we're there, we can service the HRV, which includes flushing the core, cleaning the filters and inspecting the hoods.
Air Quality Systems – This includes replacement of special filters such as HEPPA, charcoal, and other Media including UV systems. (advance notice required)
BRANDS CARRIED
Keeprite
Restige Trimax
Lifebreath 
SERVICE AREAS
Gananoque
Kingston
Brockville
Larry & Bonnie Hewit
Kingston, ON.
Phil Furlong is a man of high integrity and all of his work, quotes were done with our complete satisfaction on the replacement of our HVAC system. He kept Bonnie and myself in the loop all of the time, arrived on time, did not leave us in a mess and used good quality equipment.
We would tell future customers, Phil, can be trusted and is a man of his word, which is quite hard to find these days. We did not even look for a second quote, that is how he made us feel at ease. Thank you Phil, we will continue to use you as long as we have our home.
PS. thanks & God Bless.