Featured

867 Woodbine Rd
Kingston
,
Ontario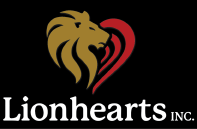 Profile Description:
UNITING OUR CITY WITH PRACTICAL ACTS OF LOVE AND COMMUNITY OUTREACH.
Food, friendship, and freedom…
Lionhearts Inc. believes in uniting our community with acts of practical love. We are motivated by the desire to provide basic human dignity with food, friendship and freedom. Lionhearts Inc. does this through the repurposing and distribution of food and cold weather clothing. We also offer programming to the marginalized members of our community.
Poverty knows no social boundaries. Our partner organizations serve every demographic, including senior citizens, families, single parents, children, and people living with mental illness. We all need support at some point in our lives, and some of us have greater challenges to overcome.
Connecting those who want help with those who know how to help well.
We work through The Embassy Live Music Café, where many people from all walks of life gather together to enjoy amazing local musicians in both a judgement and substance free environment. This is just one form of community outreach that we offer. For more information on our programs, please click here.
In addition, Lionhearts Inc. is powered by volunteers with huge hearts, who donate their time, energy and resources to our programs needs 7 days a week, 365 days a year. We thank everyone who has helped us thus far, and would love to connect with anyone who is interested in joining our team.
Responsible for redirecting $1.2 Million dollars of surplus food back into the budgets of local agencies in 2017.
Partnered with Costco Wholesale Kingston, COBS Bread Bakery, Little Caesars and Starbucks.
Provided 26 local agencies with food, clothing and resources for the marginalized members of our city.
Partnered with local night clubs and churches such as The Ale House, Stages Night Club, Kingston Gospel Temple, Bethel Church and Bay Park Baptist Church to provide warm winter coats and cold weather gear to those in need.
Allowed more than 5000 people a year to experience a sense of community and enjoy live music, friendship and food in a judgement and substance free environment at The Embassy Live Music Café.
PROGRAMS AND SERVICES
Helping the Poor
Feeding the Poor
Coordinating With Food Providers to Supply Food
COVID 19 Street Project
Embassy Live Cafe (Kingston)