38 Auriga Dr
,
Ottawa
,
Ontario
,
Canada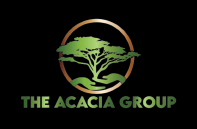 Profile Description:
The Acacia Group offers a wide variety of services to its boutique clientele of churches, charities, non-profit, and religious institutions while providing a full range of legal services to the wider public.
The Acacia Group's legal services are offered via Acacia Lawyers' team, which strives to keep its clients informed of the details of their case while exploring legal and non-adversarial means to managing conflict, resolving disputes, settling cases, and protecting rights and freedoms.
Acacia is a very dense hardwood. In the Old Testament, God commanded the Israelites to build many ceremonial items out of acacia wood, including the ark of the covenant and the altar. Acacia wood was readily available in the wilderness and many Israelites who possessed acacia wood took it with them at the Exodus (Exodus 35:24). Acacia wood is incredibly durable, and items built out of acacia wood, like those commanded by God during the Exodus, last for many generations.
The Acacia Group seeks to preserve and protect our clients' ministries, their good works, and their legacy for many generations, like the ark of the covenant which was moved around for 400 years.
The Acacia Group is a solid team of professionals who have helped us navigate a variety of legal issues and test cases. We turn to them every time we need solid advice and nuanced understanding of complex problems.
Nicole Scheidl
EXECUTIVE DIRECTOR, CANADIAN PHYSICIANS FOR LIFE
When RightNow was being targeted by Elections Canada for helping pro-lifers engage in the political process during the 2019 federal election, we immediately sought the advice of Albertos Polizogopoulos. Very shortly after his involvement, Elections Canada backed down and the issue was resolved.
Scott Hayward
PRESIDENT, RIGHTNOW
Albertos Polizogopoulos is the Principal and founder of The Acacia Group. His national practice focuses on the areas of constitutional, commercial, and civil litigation. Albertos represents individuals, businesses and corporations, financial institutions, healthcare institutions, universities, political parties and campaigns, insurance companies, churches, and charities. He provides legal and strategic advice to his clients in all matters relating to litigation and liability.