This Publication Is For Sale
You could be the next Shepherd's Guide success story!
Partnering with us in publishing The Shepherd's Guide offers you an opportunity to own a Christian business! Scroll down or read our publishing kit for more info. Contact our National Office to get started today!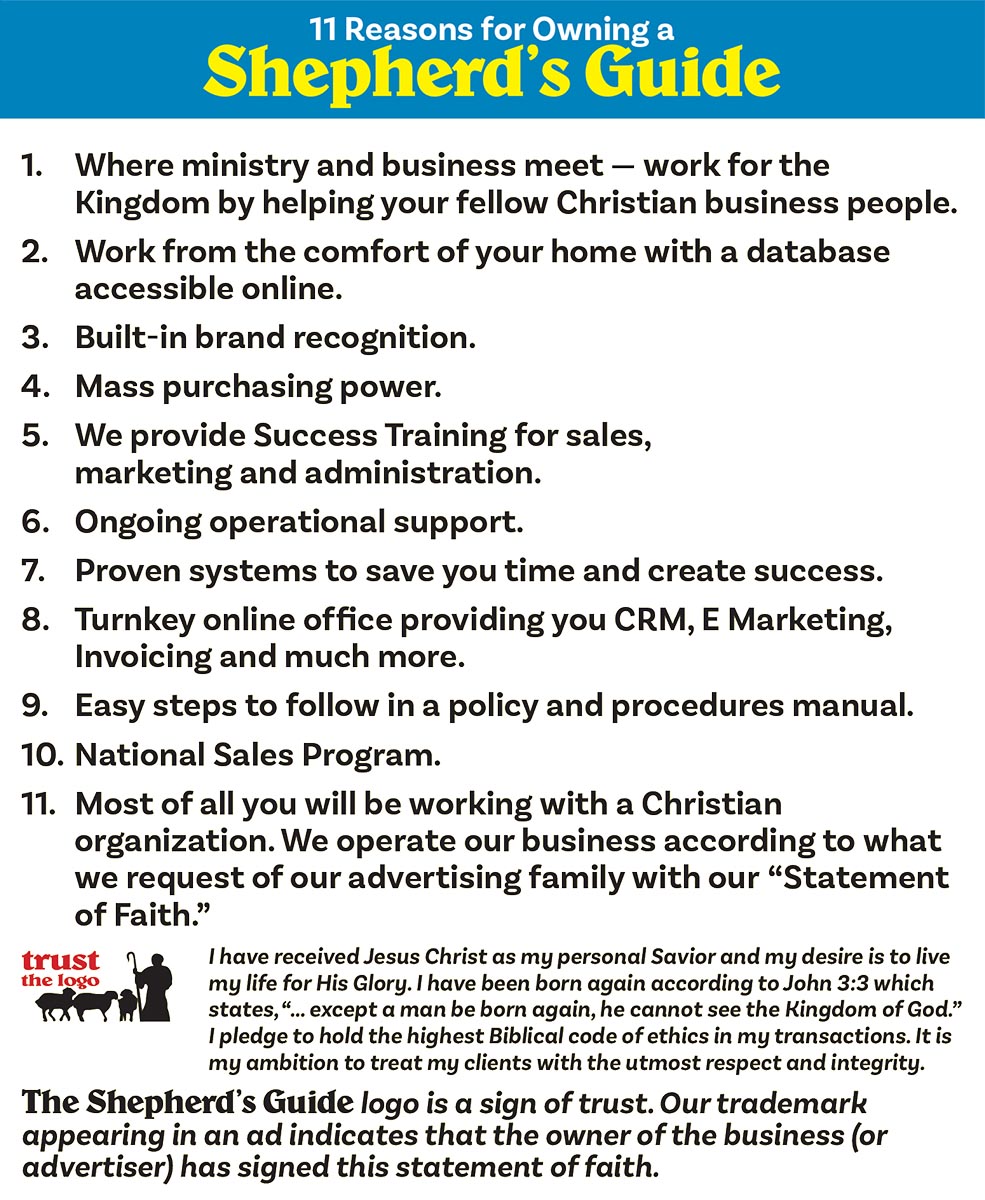 Why do we have a Statement of Faith?
Contact us to get started today!
The Shepherd's Guide
Box 42003 RPO Millbourne
Edmonton, Alberta
T6K 4C4