1361 Price Rd
,
Arden
,
Ontario
,
Canada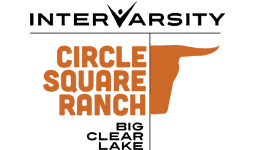 Profile Description:
Everything we do at Circle Square Ranch is for the purpose of helping children and youth grow spiritually, mentally, socially and physically in a fun-filled and safe place of adventure and challenge. As a Christian camp, everything we do is based on our Biblical convictions about our relationship to God and with one another. This means that we respect the dignity of every person, desire their best and commit to doing our best to help them know they are loved and cared for by God. As a Canadian camp, we adhere to federal and provincial human rights codes.
https://www.csranchbigclearlake.ca/summer-camp/dates-rates/#calendar
FACILITIES
Located in eastern Ontario on beautiful, Big Clear Lake.
Our main facility is a mock Western Town with a large dining room, kitchen, cabins and meeting areas.  The barn and horses are down the road in one direction, with the lakefront and beach area in the opposite… all within a few minutes walking distance.
Rentals are available from September to June. Our total capacity is 150 people.
SERVICES
Retreats
Day Camps
Overnight Camps
Bible Camps
Dan Wesson officially takes up the leadership reins on Nov. 1, 2021. For Dan, his wife Stephanie and their daughter, Lily, this new chapter in their life builds on significant history at the Ranch. It started for Dan when he was just a boy and came to the Ranch as a camper. From camper, he transitioned into summer staff, which is also how Stephanie was introduced to the Ranch. Both of them began serving as summer staff when they were 16 and they've been involved ever since. Their leadership roles have ranged from caring for campers in cabins to designing high ropes courses to developing and leading staff in all aspects of session programs. As adults, Dan and Stephanie have invested time and resources in caring for and improving the Ranch property and facilities. They are passionate about carrying on the work of previous directors, whom they know well and love.